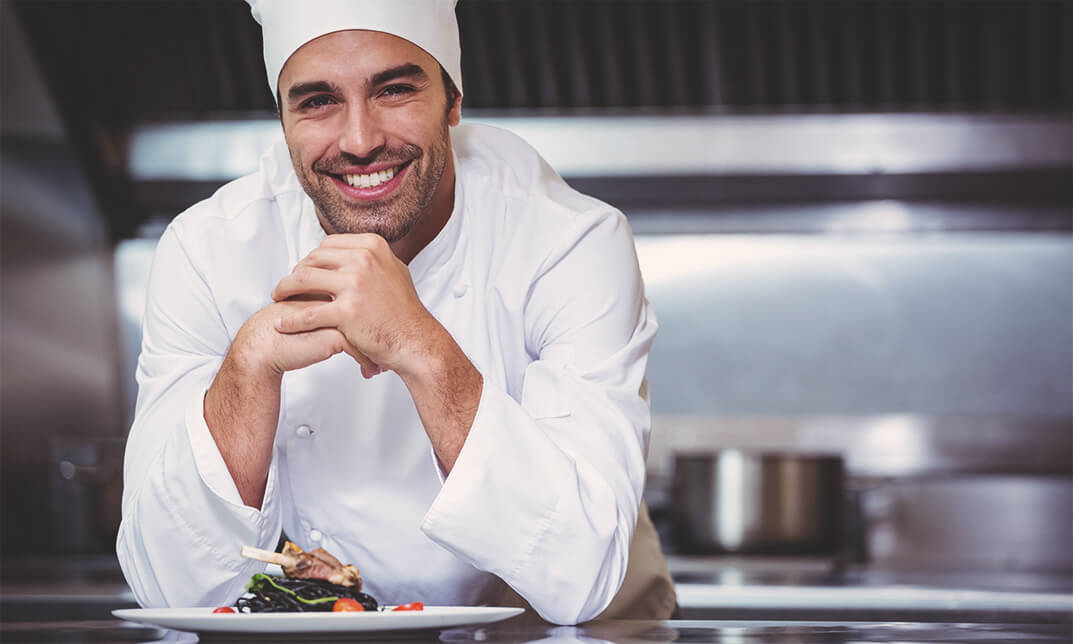 Diploma in Professional Chef Overview 
If you find joy in trying out exotic spices and experimenting with new recipes, then becoming a chef can be the most satisfying profession for you. It will give you the opportunity to do what you love and earn a handsome amount at the same time. The Diploma in Professional Chef course will be the best place to start your training. It will give a walk through the culinary world and help you develop your knowledge of food.  
The Diploma in Professional Chef course will introduce you to the fundamental traits of a successful chef. In this course, you will learn about the essential tools and equipment required in every kitchen. From chopping skills to cooking different cuisine, you will be able to learn the essentials in this course. Here, the informative modules will elevate your knowledge of different cooking techniques. In addition, you will receive detailed lessons on how to open and run a food business.
Along with valuable cooking skills, this Diploma in Professional Chef course will also provide you with a wide range of recipes. In addition, upon completing the course, you will receive a certificate; this certificate will help you pursue a promising career in the culinary industry.
Learning Outcomes
Learn the basic skills required to become a chef

Familiarise yourself with the tools and equipment used in a kitchen 

Build your expertise in cooking different types of cuisines 

Grab valuable cooking tips and techniques

Get introduced to the core principles of food business management 

Learn a wide range of cooking recipes 
Who is this Course for?
This Diploma in Professional Chef course is the perfect training ground for aspiring chefs. It will provide them with the fundamentals of cooking. In addition, it will also assist them in becoming professional chefs.
Why Choose this Diploma in Professional Chef Course?
Affordable, well-structured and high-quality e-learning study materials

Engaging tutorial videos, materials from the industry-leading experts

Opportunity to study in a user-friendly, advanced online learning platform

Efficient exam systems for the assessment and instant result

UK & internationally recognised accredited qualification

Access the course content on mobile, tablet, or desktop from anywhere, anytime

Excellent career advancement opportunities

24/7 student support via email.
Entry Requirement
This course is available to all learners of all academic backgrounds.

Learners should be aged 16 or over to undertake the qualification.

A good understanding of the English language, numeracy, and ICT is required to attend this course.
Assessment  
At the end of the course, you will be required to sit for an online multiple-choice test. Your test will be assessed automatically and immediately so that you will instantly know whether you have been successful.
Moreover, before sitting for your final exam, you will have the opportunity to test your proficiency with a mock exam.
Certificate of Achievement
After completing this course successfully, you will be able to obtain an Accredited Certificate of Achievement. Certificates & Transcripts can be obtained either in Hardcopy at £14.99 or in PDF format at £11.99.
Career Path
The Diploma in Professional Chef course is a useful qualification to possess, especially to people with careers in:
Chef

Restaurant Owner

Food and Restaurant Manager

Caterer 
Course Curriculum
Becoming a Chef
Can TV Chefs Teach You To Cook?

00:30:00

Improving Cooking And Food Preparation Skills

00:15:00

Catering To Unique Tastes

00:30:00

Qualities Of A Successful Chef

00:30:00

Achieve Perfection As A Saucier

00:30:00

Becoming The Perfect Chef

01:00:00

Equipment For Perfect Chefs

00:30:00

How To Become The Perfect Chef: Attending School

00:30:00

The Keys To Getting and Using Feedback

00:30:00

What Can You Do With A Culinary Degree

01:00:00

Knife Skills For The Perfect Chef

00:30:00

Making Meals Easy to Eat Healthy

00:30:00

Plating for the At Home Chef

00:30:00

Perfect Chefs Choose A Speciality

00:30:00

Finding Local Cooking Classes

00:30:00

How Can You Become a Professional Chef

00:30:00

The Physical Qualities of the Perfect Chef

00:15:00

The Importance of Testing Recipes

00:15:00

The Chefs Important Baking Tools

01:00:00

The Learning Curve To Becoming The Perfect Chef

00:15:00

The Job of a Professional Chef

00:30:00

The Mix of Sweet, Spicy and Savory

00:30:00

The Perfect At Home Chef

00:30:00

The Perfect Chef Opens A Restaurant

00:15:00

The Physical Demand of Being a Chef

00:15:00

Kitchen Management
Buying Kitchen Equipment: Tips And Tricks To Save Money

01:00:00

The Well Equipped Kitchen

00:15:00

Take Inventory

01:00:00

Be Wary Of The Latest Trends

01:00:00

Inexpensive Vs. Cheap

00:15:00

Needing Vs. Wanting

01:00:00

Comparison Shopping

01:00:00

How To Find The Best Deals

01:00:00

Secrets Of Outdoor Cooking Recipes

01:00:00

Once A Month Cooking Recipes

00:15:00

Mother's Day Cooking Made Easy

01:00:00

Mardi Gras Cooking Cajun Style

00:30:00

Learn To Cook Italian Food On Vacation

01:00:00

Cooking With A Dutch Oven

01:00:00

Recipes Of Italian Vegetarian Cooking

01:00:00

Home Cooking Network: An Array Of Recipes

00:30:00

America's Home Cooking: The Television Program

01:00:00

A Wonderful Experience With Outdoor Cooking Burners

00:30:00

Cooking For Sunday Dinner

01:00:00

Healthy Cooking Oils

01:00:00

Cooking Cajun Food

01:00:00

Paula's Home Cooking Recipes

00:30:00

The Importance Of Eating A Healthful Vegetarian Diet

01:00:00

Italian Food On A Date

00:30:00

The History Of Pasta In Italian Food

01:00:00

Review Of Different Vegetarian Cooking Shows

00:30:00

Italian Cooking Brochutto

01:00:00

Cooking Christmas Cookies

01:00:00

Back To Beginning For President's Day Cooking

00:30:00

Microwave Bacon Cooking Equipment

00:30:00

Cheap Italian Food In Milan

01:00:00

Chinese Cooking Wok

01:00:00

7 Useful Cooking Tips And Hints

01:00:00

Down Home Cooking

00:30:00

Italian Cooking School

00:30:00

Cooking Games

00:30:00

Italian Cooking Recipes

00:30:00

French Cooking Holidays

00:30:00

Managing Restaurant
Food Business Basics

00:30:00

Put Together Your Business Concept

00:30:00

Identify your Target Market

00:30:00

Identify Your Competition

00:30:00

Write A Mission Statement

00:30:00

Downline Basics

00:30:00

Equipment And Supplies

00:30:00

Marketing And Quality Control

00:30:00

Wrapping Up

00:15:00

Recipes
Recipe – I

01:00:00

Recipe – II

01:00:00

Recipe – III

01:00:00

Recipe – IV

01:00:00

Recipe – V

01:00:00

Recipe – VI

01:00:00

Recipe – VII

01:00:00

Recipe – VIII

01:00:00

Recipe – IX

01:00:00

Recipe – X

01:00:00

Recipe – XI

00:30:00

Recipe – XII

00:30:00

Recipe – XIII

00:15:00

Recipe – XIV

00:30:00

Recipe – XV

00:30:00

Recipe – XVI

01:00:00

Recipe –XVII

01:00:00

Recipe –XVIII

01:00:00

Recipe –XIX

01:00:00

Recipe –XX

01:00:00

Recommended Reading
Recommended Reading: Diploma in Professional Chef

00:00:00

Refer A Friend
Refer A Friend

00:00:00

Mock Exam
Mock Exam- Diploma in Professional Chef

00:30:00

Final Exam
Final Exam- Diploma in Professional Chef

00:30:00

Order Your Certificates and Transcripts
Order Your Certificates and Transcripts

00:00:00